Quality, reliable home security solutions
The majority of us don't think about the consequences of a break-in or even that there is any need to install an effective security device until it is too late.

All of the companies in the NASIC group are experienced in helping homeowners choose the best method of protecting their home whether it be with a simple burglar alarm system or integrated CCTV system.

You benefit from having a fully accredited, local installer who you can be sure is a well respected member of the security industry offering a professional installation as well as ongoing maintenance.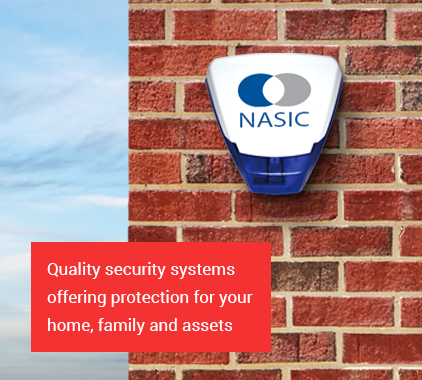 Protect your home and family
As technology evolves, the protection that you can have for your home increases. Our installers offer quality, reliable solutions for the protection of your home and family.