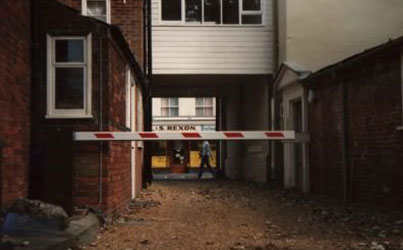 One of AZTEK Service's installations of a security barrier
Aztek Services was set up over twenty years ago, established to provide their clients with the best possible technology that they possibly can have and to ensure that system is installed by a quality team of security experts. Their company serves domestic customers, as well as commercial clients and government bodies, all in which they have gained an incredible reputation.
Their various products include Cambridgeshire security burglar alarms, to help remove your security worries. Their police alarms are accepted by the local police for installation with remote signalling and Aztek Services serve 40 miles around Newmarket, including installing within Cambridge.
Aztek are known for their quality services and with CCTV Cambridgeshire they offer an incredible range of cameras for your security that are not only suited for your needs, but can also be tailored to your budget. Aztek's professional security team know how to install various sorts of CCTV security cameras and are ideal for both domestic and commercial use.
In addition to doing CCTV Cambridgeshire they also offer various other services in both Cambridgeshire and Suffolk, including security barriers and bollards, smoke screen systems, automatic doors, and much more.