You can contact CSS Total Security on 02380 778422
Or email: locks@css.uk.com

County Locksmiths Winchester specialise in all aspects of locksmithing including emergency repairs and opening of doors and physical security, locks, mechanical, locking supply and installation.

Shirley based County Locksmiths are members of the Master Locksmiths Association.

Other CSS divisions are located in:
Visit the County Locksmith, Shirley website for more information.
www.countylocksmithssouthampton.co.uk

Or the main CSS Total Security site:

www.cssgplc.com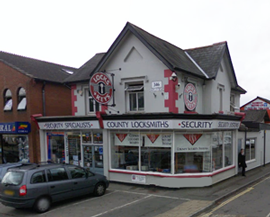 Shirley Locksmiths
County Locksmiths Ltd , part of the CSS
Total Security Group.